Camryn Carter for Politics Every Days
06.19.2023
Born in Donaldsonville, Louisiana, Camryn Carter emerged as a highly regarded prospect during his senior season at Oak Hill Academy in Virginia. Cam's skillset was evident and proven by his scoring ability, shooting an impressive 50.4% from the field and connecting on 34.9% of his three-point attempts. His achievements and dedication were recognized with the 2020-21 Coaches Award at Oak Hill and offers from Georgetown, Ole Miss, Mississippi State and Virginia Tech.⁠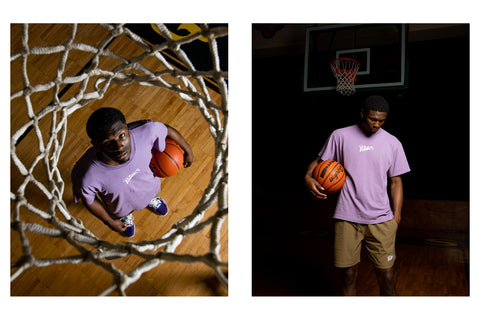 Although he initially committed to Mississippi State for his freshman season, it was after transferring to Kansas State that Cam began to thrive under first-year head coach Jerome Tang, tripling his first-year scoring and rebounding output. To cap off a much-improved, highly impactful season that included a perfect shooting night against Iowa State, a career-high in threes against rival Kansas, and a career-high in points against top-ranked Texas, Cam played a significant role in the Wildcats' historic Elite 8 run, defying odds in electric fashion.⁠
We look forward to seeing what Cam accomplishes in an even more prominent role with the Wildcats next year, so be sure to follow him on instagram and check out our video by clicking the link below.