POLITICS COMMUNITY OUTREACH: SHINE TOGETHER
08.25.2022
The Lafitte Greenway is a 2.6-mile long linear park and multi-use trail in the heart of New Orleans. The Greenway features recreational facilities, fitness and cultural programming, open green space, and innovative stormwater management features. Managed by New Orleans Recreation Development Commission (NORD), the Greenway opened in 2015 after years of community driven support to turn a formerly abandoned railroad corridor into a public green space that connects an array of diverse New Orleans communities.
This project is the combination of art and sport. The greenway saw 325,000 annual users in 2021. By working with local residents and businesses, our goal is to strengthen community relationships and create a space that inspires youth to think beyond their day to day environment. The creation of a one of a kind court will create a more inviting space and increase the amount of activity in the area.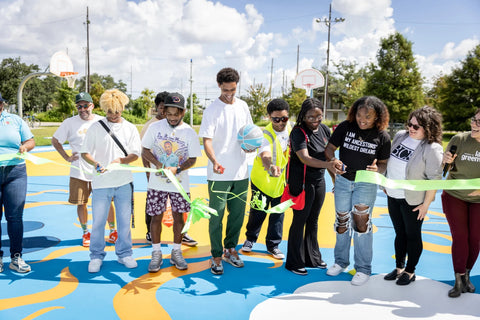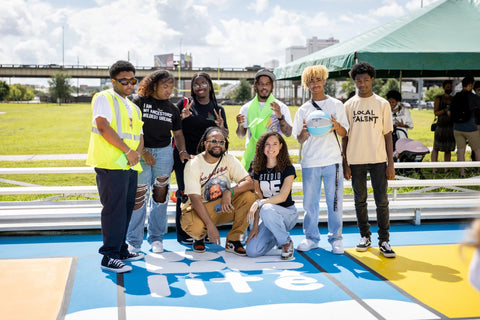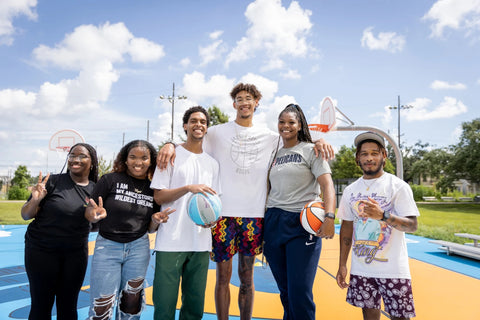 On Saturday, August 20 the "Shine Together" Unveiling & Community Opening Celebration for the newly renovated Lafitte Greenway Basketball Court took place, spearheaded by Jalen Gray, Sneaker Politics Community Outreach, and designed by Brandan "Bmike" Odums and art collective BElite. The Lafitte Greenway Basketball Court is located at Lemann Playground at 1971 St. Louis Street, New Orleans and is open to the public.